"Which of these was a neighbor to the one..."
Mission Partners
"...Go and do likewise." (Luke 10:36-37)
Presbyterian Disaster Assistance
Respected by governments and relief organizations around the globe, this mission arm of the PCUSA has boots on the ground within days, if not hours, of major disasters across our country and around our globe. In the wake of all the recent natural disasters our nation has been facing, PDA has been present, already working to bring hope to our neighbors living so far from us.
Tiger Backpacks
Many young people in our own Hollidaysburg community suffer from food insecurity. Our FPCH family does what it can to serve our young neighbors by collecting food for the Tiger Backpack Program at different points throughout the year to ensure that no child is ever without a meal to eat.
Presbyterian Village in Hollidaysburg
Presbyterian Village at Hollidaysburg is a Continuing Care Retirement Community (CCRC) located in Hollidaysburg, PA. Their convenient location near Altoona, Pennsylvania is easy to get to and offers countless life-enriching opportunities. Part of the Presbyterian Senior Living family of communities, they are dedicated and committed to providing older adults with quality service and a meaningful experience. Guided by the life and teachings of Jesus, the mission of Presbyterian Senior Living is to provide compassionate, vibrant and supportive communities and services to promote wholeness of body, mind and spirit. In addition to having several members who live in the Presbyterian Village, our FPCH family is proud to collaborate with them on several projects to bring joy to the residents throughout the year.
Camp Krislund
Nestled on over 800 acres in scenic Centre County, Camp Krislund offers faith-based summer camp programs in addition to year-round conference and retreat facilities. Originally created by a joint task force between the Presbyterians of Huntingdon and Northumberland in the early 1960s. They were joined by Carlisle Presbytery in 1973. Together, the three Presbyteries still share the camp today. Krislund offers a wide variety of summer camp experiences for all ages, including camps for families and grandparents. Their beautiful conference and retreat facilities are available throughout the year for groups, organizations, businesses and individuals. There's something for everyone at Krislund!
Evolution Expressions
Evolution Expressions is an organization that works to assist the healthy development of youth by strengthening families and providing a safe environment for them in our community. They do this by providing access to quality behavioral health and counseling services and a variety of groups and activities that emphasize strength-based empowerment, trust, respect, confidentiality, and compassion to help youth to make informed and positive lifestyle choice and to accept responsibility for achieving their own optimal levels of wellness.
United Way
Part of the worldwide network of community-based, non-profit organizations that work to advance the common good by focusing on the building blocks for a better life, United Way of Blair County serves our community through four specific areas: education, health, income, and meeting emergency needs.
Pet Pantry of Hollidaysburg
Housed at the Holy Trinity Episcopal Church, the Pet Pantry of Hollidaysburg provides pet food for dogs and cats, along with other occasional supplies for a variety of God's beloved creatures. FPCH is proud and excited to join in collaboration on this project.
Young Life
The purpose of Young Life is to share with all students the relevant and clear message of the Christian faith and to help them grow in their faith. Young Life in Hollidaysburg meets regularly. They encourage the kids to come hang out with their friends and trained adult leaders at Bestway or some other place locally. They do this to have the chance to have or continue conversation that were begun earlier in the evening. They also have several special events throughout the year.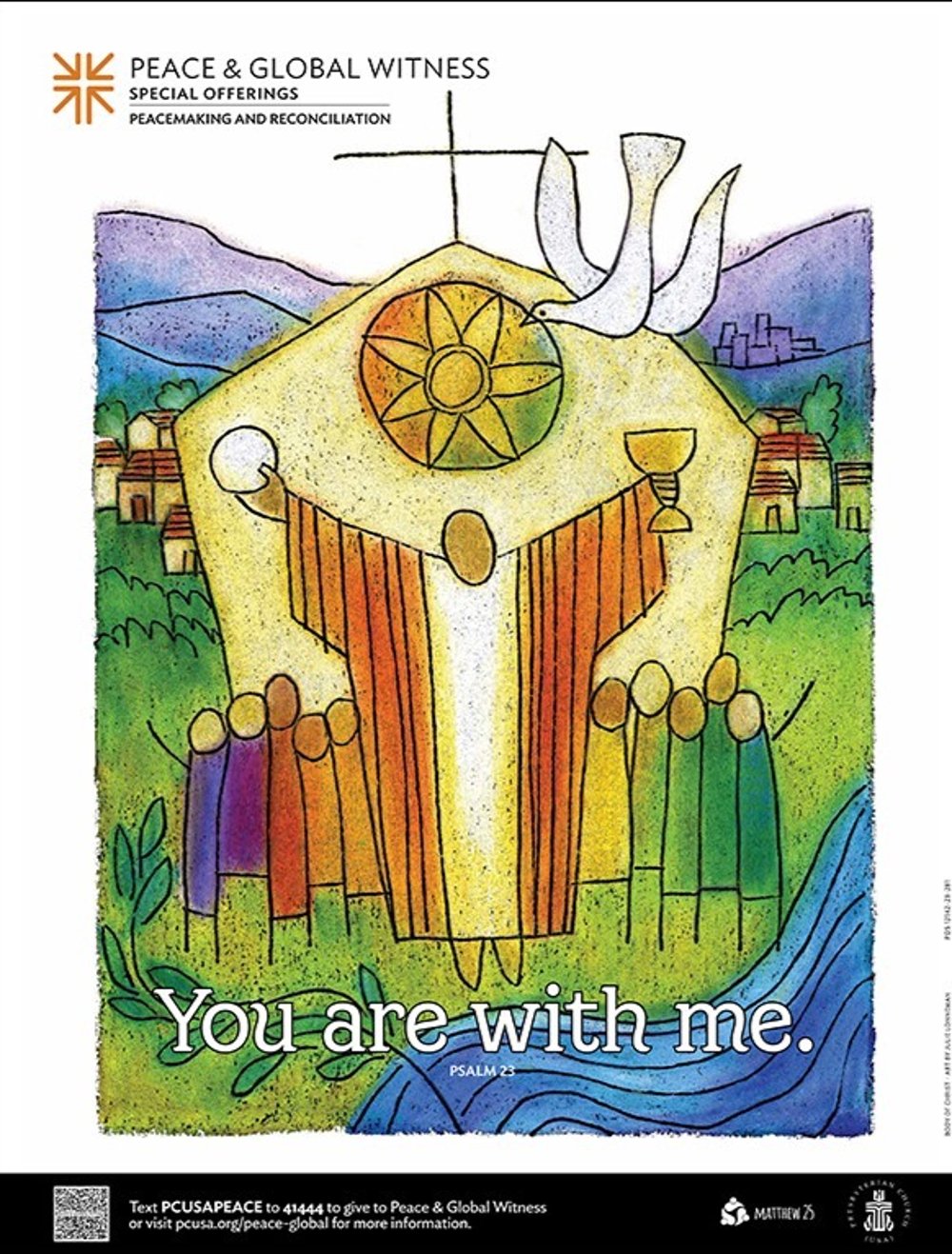 Next Special Offering:
Peace & Global Witness
a special offering of the PCUSA
Throughout the year, FPCH joins with other Presbyterian churches throughout the country to gather resources to fund important missions around the world.

On World Communion Sunday, October 1, 2023, we will participate in one of the four annual special offerings of the Presbyterian Church (U.S.A.): The Peace & Global Witness Offering encourages the church to cast off anxiety and fear, discord and division, and embrace our God's mission of reconciliation to those around the corner and around the world. A gift to the Peace & Global Witness Offering enables the church to promote the Peace of Christ by addressing systems of conflict and injustice across the world. Our congregation will retain 25% of this Offering to connect with the witness of Christ's peace. Mid councils, like our Presbytery and Synod, will retain an additional 25% for ministries of peace and reconciliation. The remaining 50% is used by the Presbyterian Mission Agency to advocate for peace and justice in cultures of violence, including our own, through collaborative projects of education and Christian witness.